---
---
Our planet discharges intense thermal energy from the core sporadically around the globe through a thin fragile crust. We have been floating on this transient geology for millenia while molten material continues to seep through subterranean portals. These life threatening events are also a reminder that our lives have been supported by the freezing of a liquid. It is easy to forget that these dormant apertures are nodes for an interconnected fluid, concentrated with uncertain pressure linking the globe together at a monolithic scale.

An overgrown dormant volcano form recalls the local turf house typology in Iceland and provides enveloping shelter from harsh climate amidst a sparse, exposed landscape. An inner volcanic sanctuary provides year-round respite with a geothermally heated portal, a partial canopy, and a concave form able to amplify natural light. Precious daylight access is preserved for dark winter months using an open plan configuration. This open core and fragmented exterior configuration simultaneously encourage an active volcano appearance at night.

Two paths lead to subterranean access from the parking lot, one for visitors and the other for service. A geothermally steamed lava tube tunnel then suspensefully connects visitors to the museum core chamber with aperture overhead. The entire museum path is ramped for accessible use.

A compression ring roof structure links the leaning turf-bearing panels together into a vaulted pseudo long-span structure constrained at the base by the surrounding stone mass. This form permits an uninterrupted inner glass enclosure maximizing reflectivity in conjunction with the geothermal pool to melt solid forms. Panels for this structural configuration can be prefabricated from carbon sequestering cross-laminated timber to suit the remote site while finishes can be selected to suit the museum requirements.

LOCATION Reykjahlíð, Iceland
PERIOD 2019.11
STRUCTURE Cross-Laminated Timber
SCALE 2 stories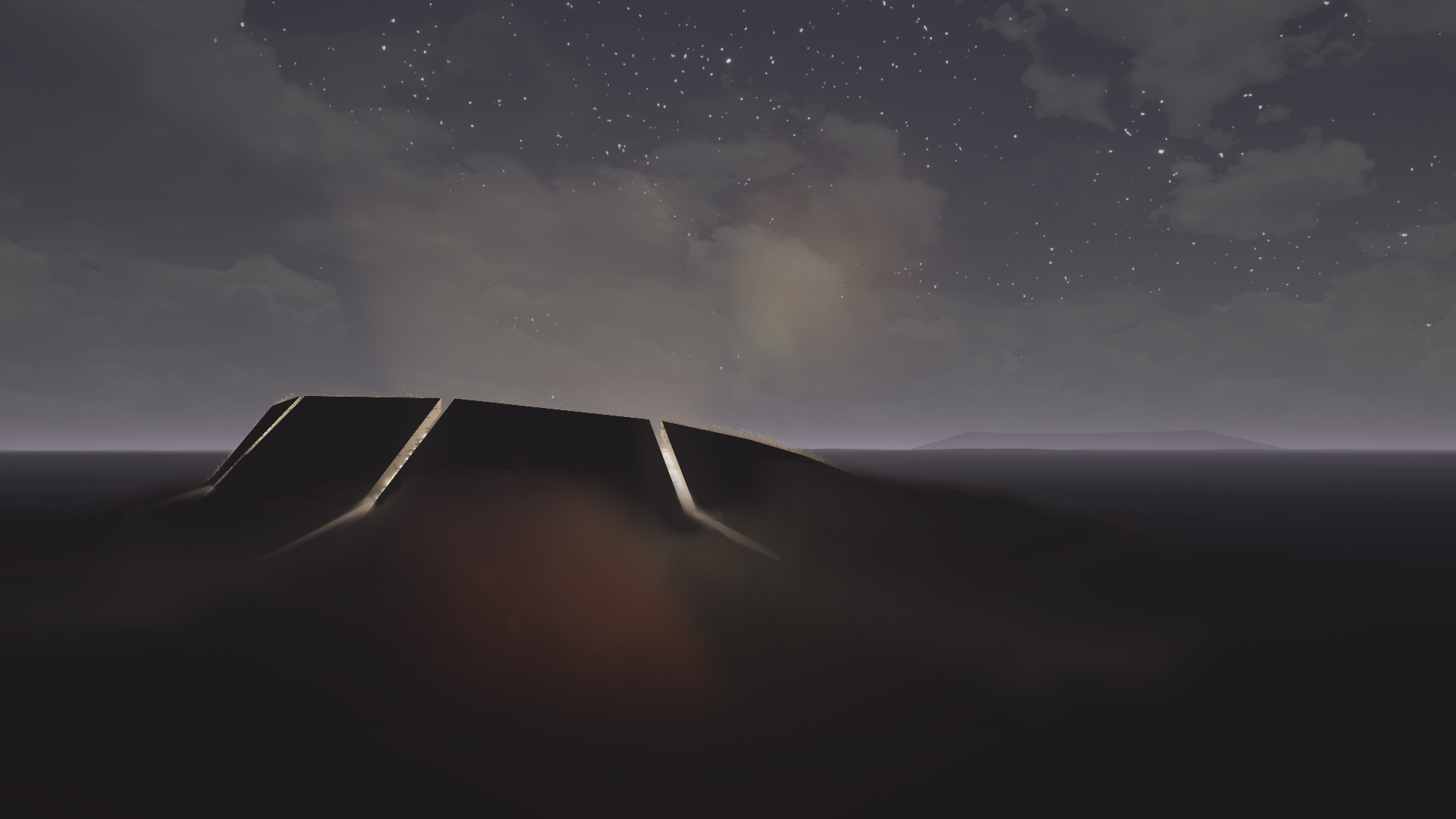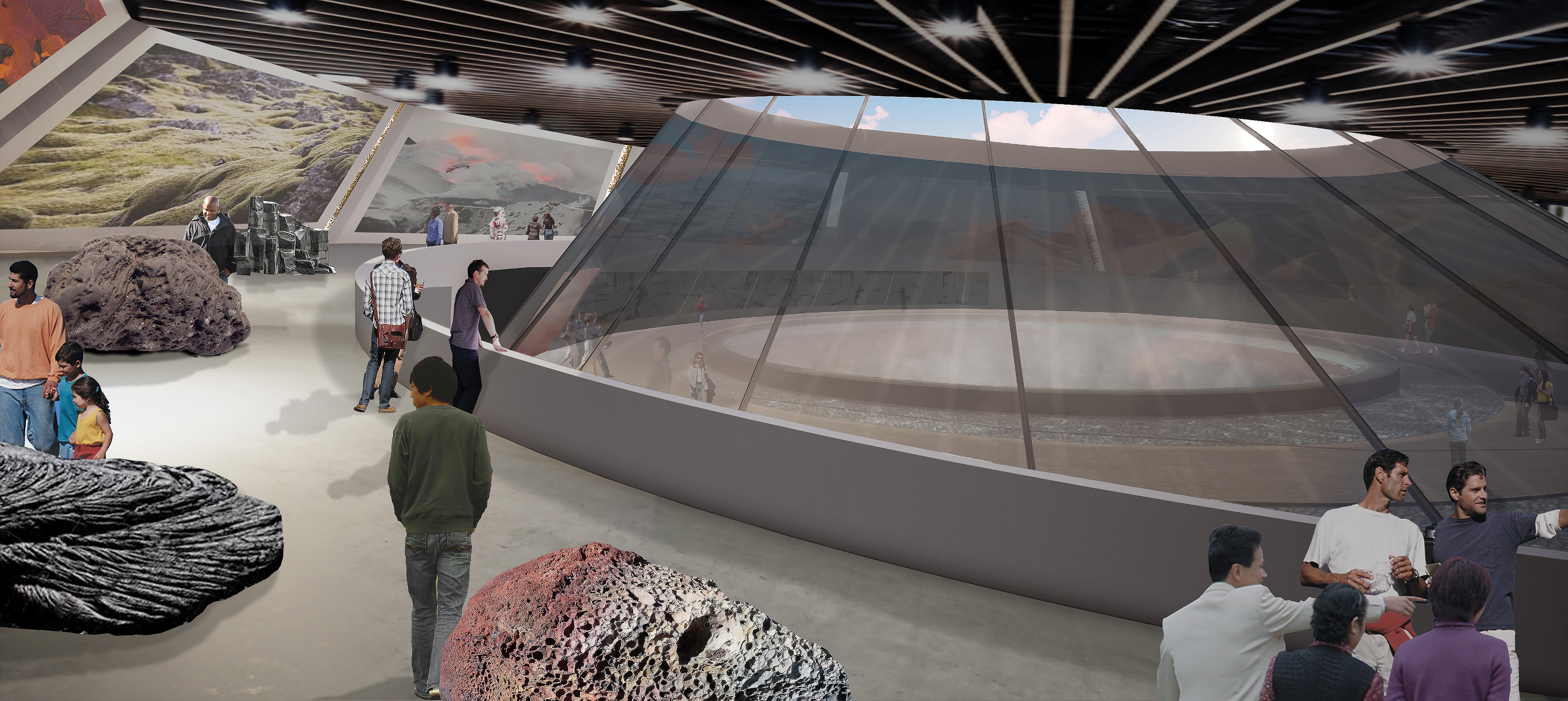 ---
© 2023 / DAO
All rights reserved.
---